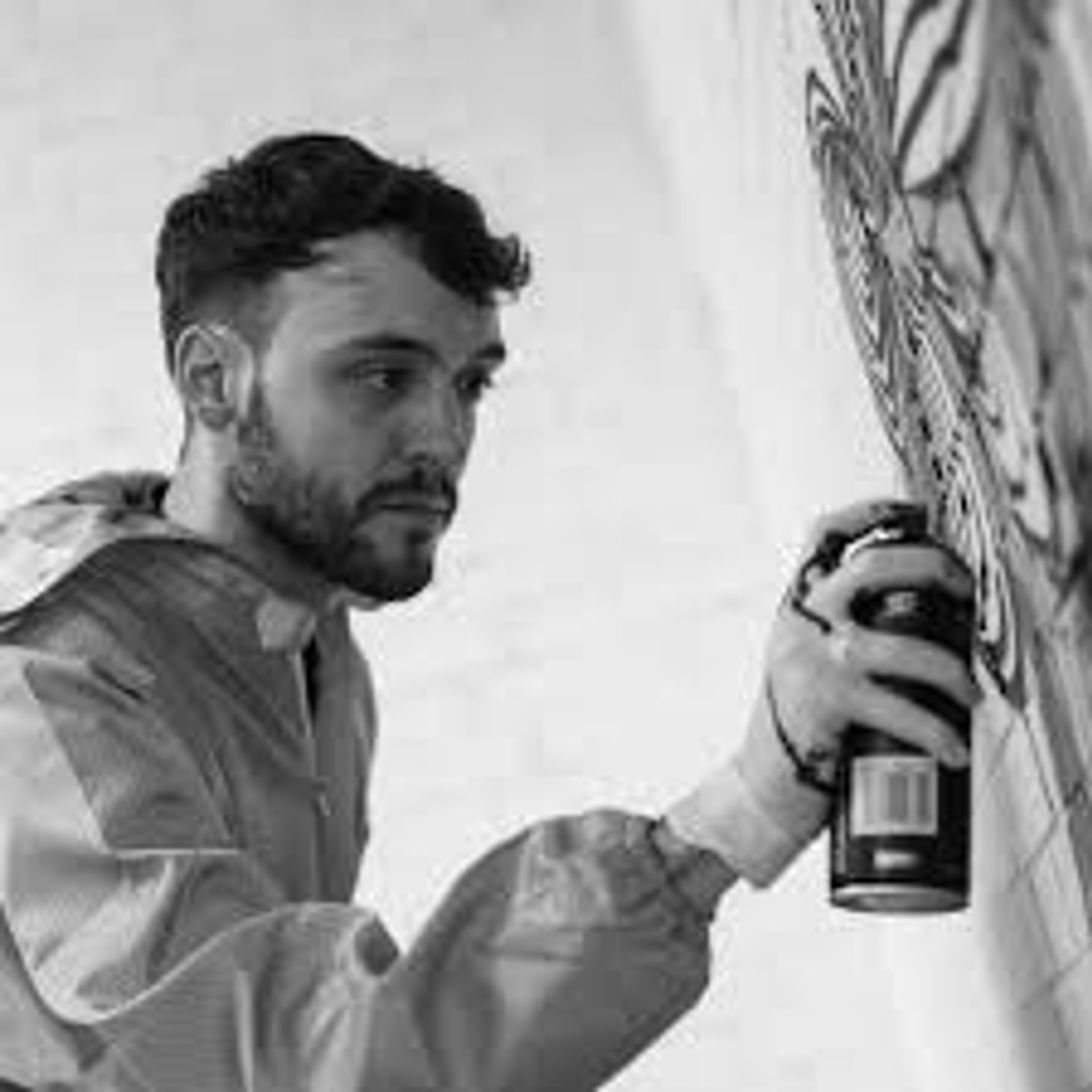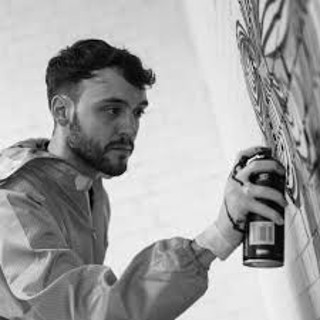 Simon Kef is a German street artist known popularly as KEF! Born in Ubach-Palenberg, Germany in 1989, KEF! moved to London in 2013 to immerse in that city's booming street art. He is currently based in Berlin, where he thrives on the alternative art scene.
KEF!, whose name means scar, perceives his art as an indelible mark left not only on the surfaces he embellishes, but also on the minds of those who view it. He approaches art with a sense of balance and harmony, influenced by the spirit and flow of Buddhism, nature and freedom. More decorative than traditional graffiti, KEF!'s self-described abstract graffiti style is characterized by swirling lines and organic waves that enliven, energize and harmonize spaces. His graphic, monochromatic line art is often emboldened with rich color.
Creating interior and exterior art for the public and by private commission, KEF! also has work that can be seen at The Haus in Berlin, the Park Lane Hotel in Hong Kong, and the Commerce Building in Baton Rouge, Louisiana, as well as on festival wall murals in the United States, China, England, France, Germany, Guatemala, Israel, Spain and Wales. He was commissioned by retailer Urban Outfitters to design the interiors for stores in London, Berlin, Stuttgart, and Hong Kong. KEF! also produces his dynamic and expressive art works on paper and canvas in addition to massive murals. His most recent work featured a light installation at Alte Stadhaus in Berlin with the theme "spread harmony all over."
For KEF! the most important aspect of his work is that people enjoy looking at it. He says, "To me, the joy of painting is absolute freedom. I can express what I think the whole world needs - and that's harmony."