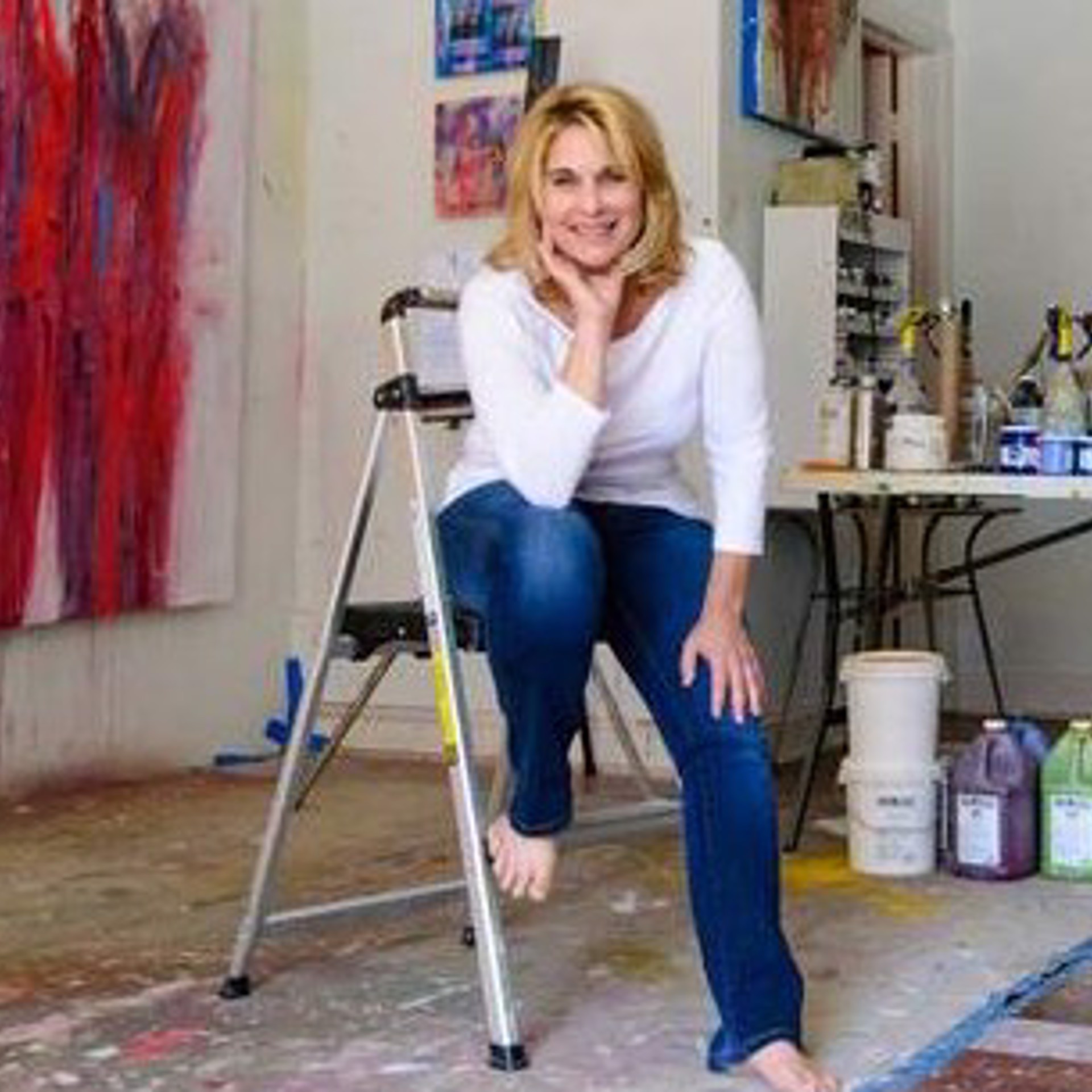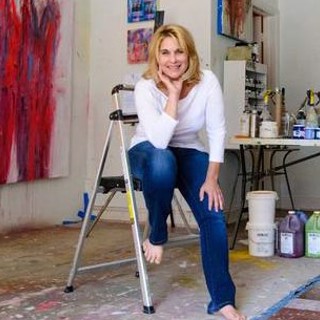 Born in 1964 in South Florida. Zappitell lives in Delray Beach, FL with her family. My work flows directly from a deep well of intuitions and impulses. Standing in front of a blank substrate challenges me to draw on my memories while remaining in the present moment. While moving back and forth—letting each brushstroke take me where it needs to—I paint rapidly, racing to make the ephemeral tangible.
I begin without expectations and work on a subconscious level that disregards logic. Guided by a primal inner voice, I surrender control to the paint and the process itself. The layers of each painting remain as evidence of my energies, each one a kind of impression that helps me move towards substance. Although I'm drawn towards beauty, I know that it needs to exist in equilibrium with imperfection, and my process is always open to the discovery of these counterbalancing forces.
Inspired by the traditions and methods Abstract Expressionism, I feel a strong affinity for artists such as Joan Mitchell and Willem De Kooning, whose work also emphasizes action and emotion over ideas. Like these artists, I strive to capture fleeting images in an improvisational "alla prima" style."
I look everywhere to find my imagery and am entranced by nature, in particular the sky. My mark-making, though serendipitous, emanates from these many visual impressions. I want the viewer to believe that my vision expands beyond the work itself to a universe I have created. When my work takes off, it seems to have a life of its own: an inner life that reflects something of my inner life. These fleeting "glimpses" are what I offer to those who encounter my paintings, and who are drawn to their multiplying energies.