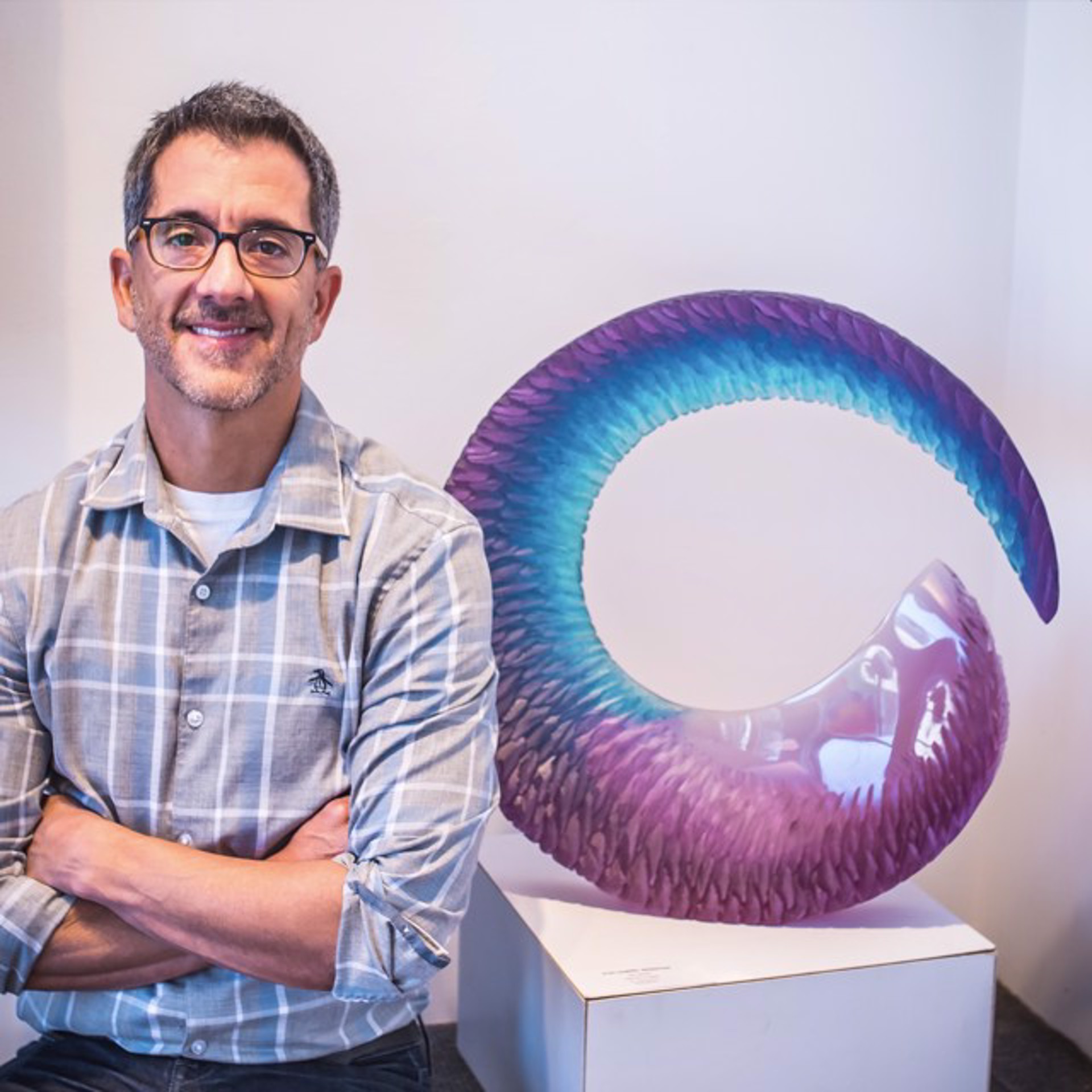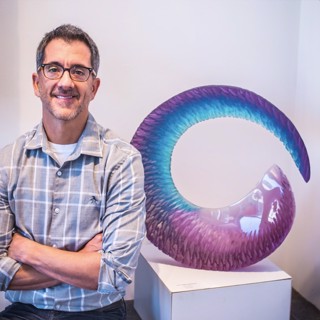 Alex Gabriel Bernstein grew up in a creative environment with access to many of the artists of the American studio glass movement. As the child of two established glass artists, William and Katherine Bernstein, the beautiful surroundings of the Blue Ridge Mountains in Western North Carolina where they lived played almost as much of a part in his inspired upbringing as did the breadth of teachers around him.
Alex studied psychology at the University of North Carolina in Asheville and worked at a children's psychiatric hospital before making the decision to pursue his artistic endeavors full time. He received a Master of Fine Arts from the Rochester Institute of Technology's School for American Crafts and went on to teach at the Rochester Institute of Technology, the Cleveland Institute of Art, the Penland School of Crafts, and The Studio at the Corning Museum of Glass.
Most recently Alex was the Department Head of Glass at the Worcester Center for Crafts in Massachusetts but he made the decision to return to his hometown, Asheville, NC, in 2007 to set up a studio and focus on creating his own work full-time.
Bernstein has recently mounted solo shows at Chappell Gallery in NYC; Hooks Epstein Gallery in Houston; Habatat Gallery in Royal Oak, MI; and the William Traver Gallery, Seattle. His work is included in numerous collections, including those of the Corning Museum of Glass, the Glasmuseum Frauenau in Germany, the Mellon Financial Corporation, the Museum of Fine Arts in Boston, and the Palm Springs Art Museum.