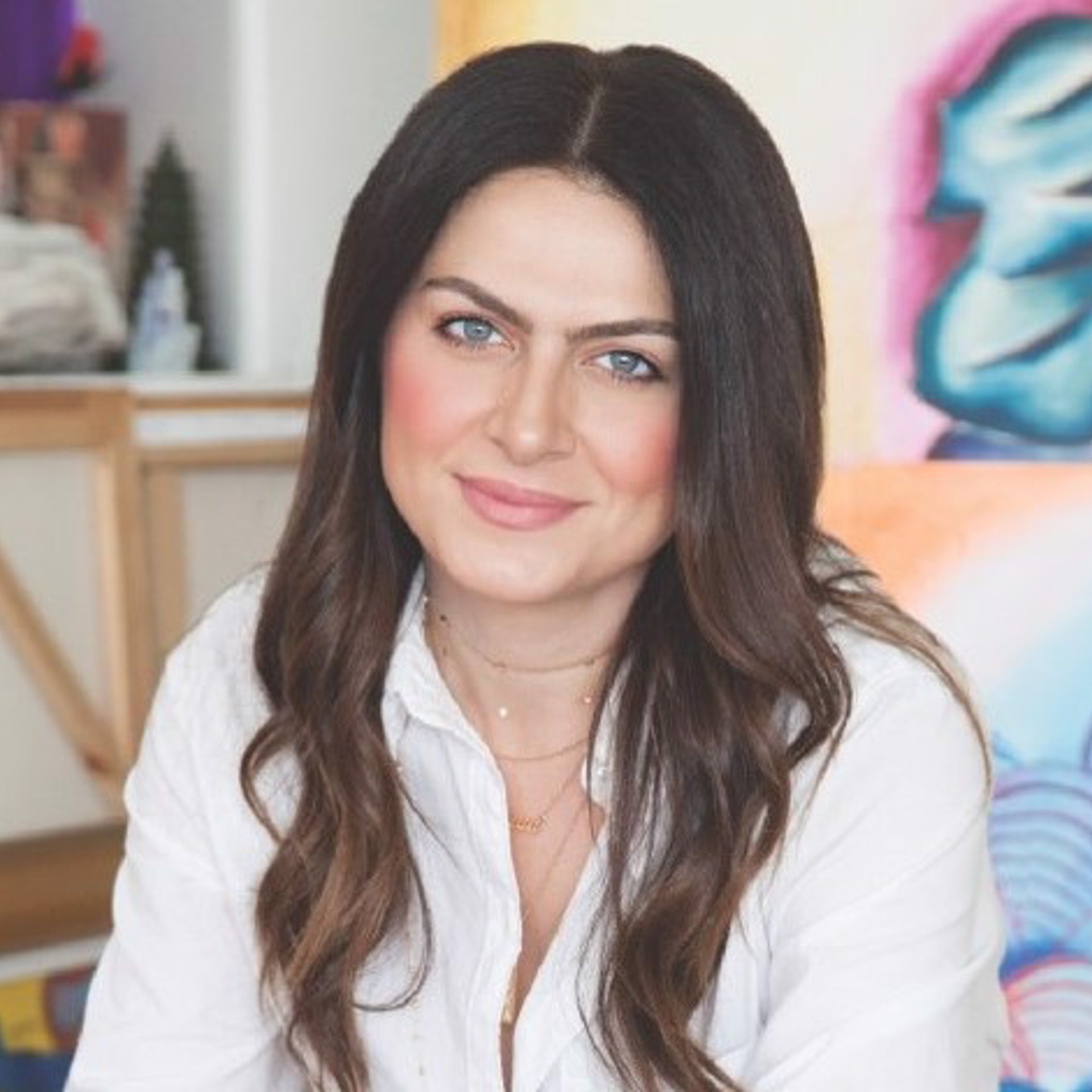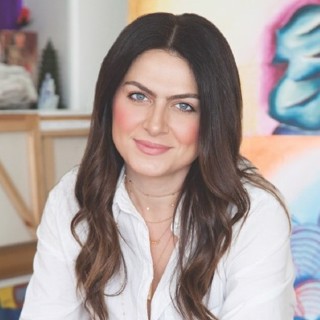 Bio: Alexandra Nechita was born in Romania in 1985. She began drawing at the age of two. At seven, Alexandra was painting with oils and acrylics. Her first exhibition was a one-woman show, held at a Los Angeles public library, when she was just eight years old.

Alexandra's talent was instantly recognized as crowds came to see her amazing and often monumental paintings. She attracted the attention of art critics and media alike who began telling the world about this rarest of child prodigies – an artist who had mastered drawing and color, and artist who had created a visual language of her own, in a unique, lyrical, figurative, abstract manner.

Since then, her works have a developed artistic personality and are highly sophisticated and fully alive to the nuances and possibilities of her medium. She has had exhibitions worldwide and continues to actively pursue her artistic endeavors.

Alexandra is an active advocate of the arts as a mode of communication and supports art in schools as a tool for expression and communication. She is dedicated to working to increase the opportunity for peaceful conflict resolution and displace the power of violence in our society, through peace-building. Most recently Alexandra is working towards co-branding and collaborative projects that enable her outreach to extend beyond the canvas.

Alexandra graduated from UCLA in 2008 with a degree in Fine Arts and currently lives in Los Angeles with her husband, daughter and three dogs.