Art News: Experiential art space Superblue (finally) opens in Miami
5/21/2021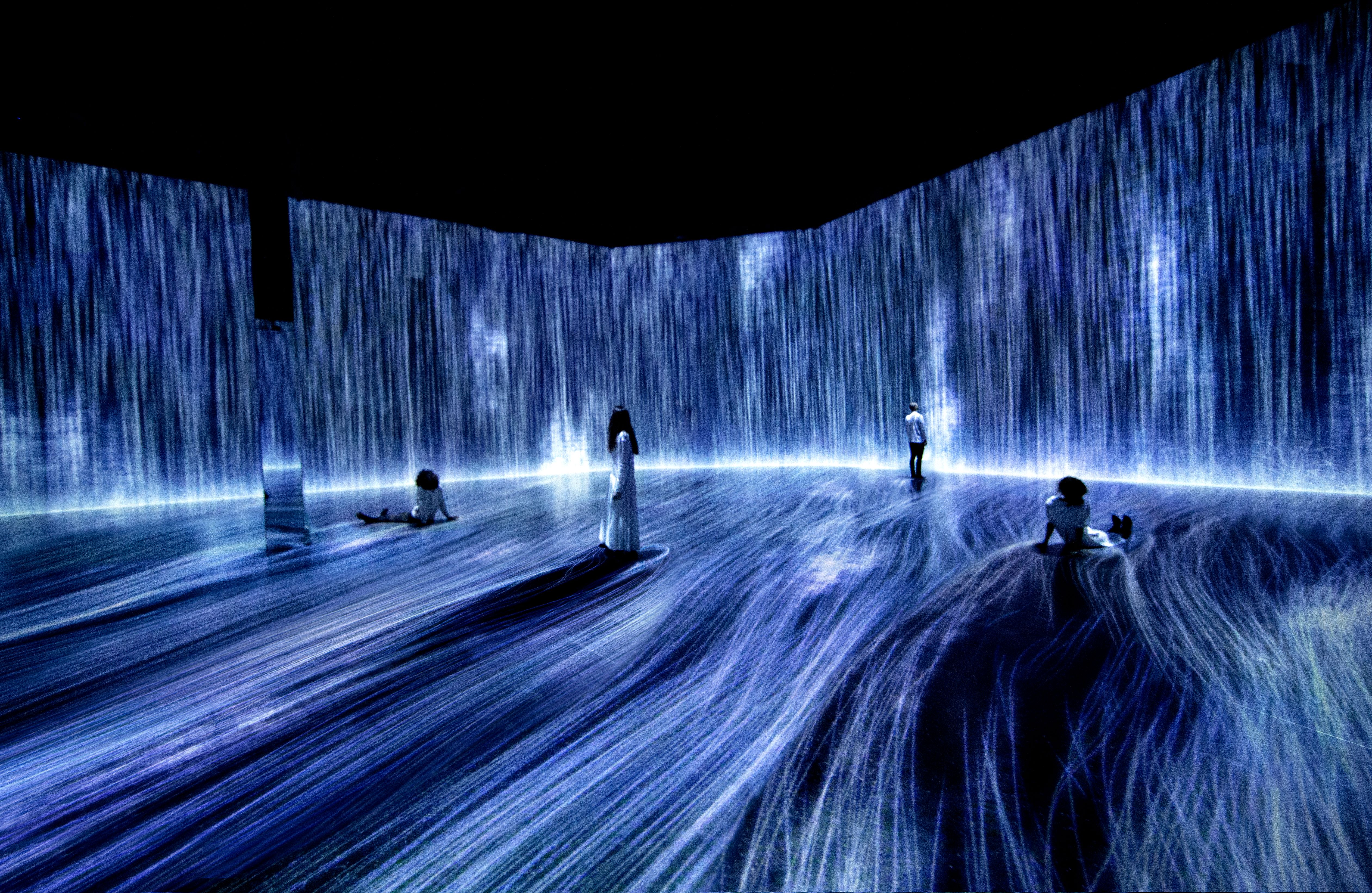 Reprinted from The Art Newspaper
There was a time, not too long ago, when to experience art meant to walk quietly though a museum, pausing for a few moments to linger in front of a work that caught your eye.
But that was then.
Artists' visions and ambitions have grown, as have the mechanisms that enable them. Having been delayed from December, Superblue, the exemplar of hyper-modern, large-scale experiential art centres, opens today in Miami, Florida, the proverbial Mecca for those in the US who are ready to enjoy the summer.
The Superblue complex, housed in 50,000 sq. ft of formerly unused industrial building in the Allapattah neighbourhood, directly across from the Rubell Museum, has 30,000 sq. ft of malleable installation space, that is ready to be walked through, sat in and, most importantly, photographed and Instagrammed. The inaugural program, Every Wall Is A Door, features the debut of a new immersive environment by Es Devlin, a transcendent digital experience by teamLab, and an enveloping light-based Ganzfeldwork by James Turrell.
"Superblue is at the forefront of how we experience immersive art. The artists inaugurating it offer a glimpse into a new world and a completely new experience. We're looking forward to welcoming the public to immerse themselves in the new worlds these artists have created," says Superblue co-founder and chief executive Mollie Dent-Brocklehurst.
Superblue began as PaceX in 2019, a collaborative project between Dent-Brocklehurst and Pace Gallery's president and chief executive, Marc Glimcher, to present works that fuse the production of art and technology
There will be Covid-19 precautions taken including timed ticketing, controlled visitor capacity, and a single-direction flow through the installations. Tickets begin at $36 for adults, $32 for children and $34 for students, seniors and frontline workers.